Barbara Carter, NYS Licensed Associate Broker at Century 21 Alliance Realty Group, serving your real estate needs from the Gunks to the Hudson in New Paltz to Highland and surrounding communities. Barbara is an award winning, local agent with Century 21 global contacts.
Simply stated: PASSION
With Barbara it is all about passion. Passion for her job, Passion for the Hudson Valley and Passion to provide her clients the best service in real estate the Hudson Valley has to offer from the Gunks to the Hudson.
As an Internet-savvy real estate representative in New Paltz NY, Barbara Carter works hard to help buyers every step of the way negotiating in their best interest and help sellers obtain top dollar.
Real estate isn't what it used to be. Buyers and sellers are looking for information and they want it fast. That's where Barbara comes in, making it her mission to make your dream come true at the speed of the internet.
Why Century 21 Alliance Realty Group?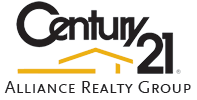 Century 21 Alliance Realty Group is an acclaimed full-service real estate brokerage. Our agents are among the most respected professionals in the area and are able to handle all residential and commercial real estate needs in Ulster, Orange, Dutchess and Greene Counties.
Century 21 Alliance Realty Group is a company that understands that the main participant in the homebuying and selling process is you! This website has been designed with that goal in mind--to make it as easy as possible for you to identify the home of your dreams and to make your homebuying or homeselling experience pleasurable. Our satisfaction comes from seeing the result of a happy customer, not from a display case of sales awards. We want to deliver such outstanding results, that you will wholeheartedly recommend us when your friends or family need a professional and caring real estate broker in New Paltz. Feel free to drop us a line at any time to discuss your New Paltz or Ulster County homebuying and homeselling needs.