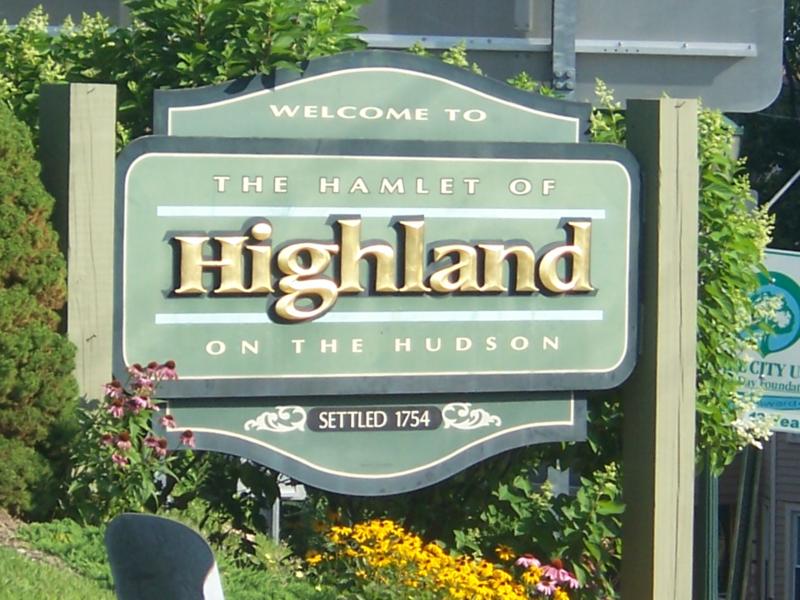 Highland NY 12528
My Home town!
A secret gem in the MidHudson Valley is the little town of Highland, in the Town of Lloyd.
Confusing to out-of-towners, the Town of Lloyd is the municipality in which Highland is located. Highland is in the State of New York, Ulster County, the Town of Lloyd.
This little town is becoming more popular as a destination since the open of the Walkway Over the Hudson http://www.walkway.org/ . Highland is the home of the western side of the State Park. Visitors will soon find that Highland is much more when they spend time here.
The Walkway continues to the Hudson Valley Rail Trail http://hudsonvalleyrailtrail.net/about.php Black Creek Wetlands Complex and the Tony Williams Park. The Franny Reese Park http://www.scenichudson.org/parks/frannyreese offers beautiful river side trails for hiking. Berean Park is the local recreation park with reservoir swimming, picnicking and tennis courts.
Located on the west shore on the Hudson River, we Highlanders love our natural beauty. We also enjoy the convenience of our town. Easy access to major Highways and minutes to Metro-North and Amtrack in Poughkeepsie http://as0.mta.info/mnr/stations/station_detail.cfm?key=58 with the ease of being minutes to the local hospitals in Poughkeepsie.
Minutes to New Paltz, we enjoy all the benefits of being close to the beautiful Shawangunk Ridge, Mohonk and the SUNY College and the college town activities.
Are you looking for a fanatastic place to live, close to everything, where you can enjoy the beauty of nature all four seasons? Don't overlook Highland NY 12528, in the Town of Lloyd and the State of New York. You will love it here! Home prices are reasonable, you can get a great home at a great price.
Highland is my hometown, I sell real estate here. Give me a call to learn more.