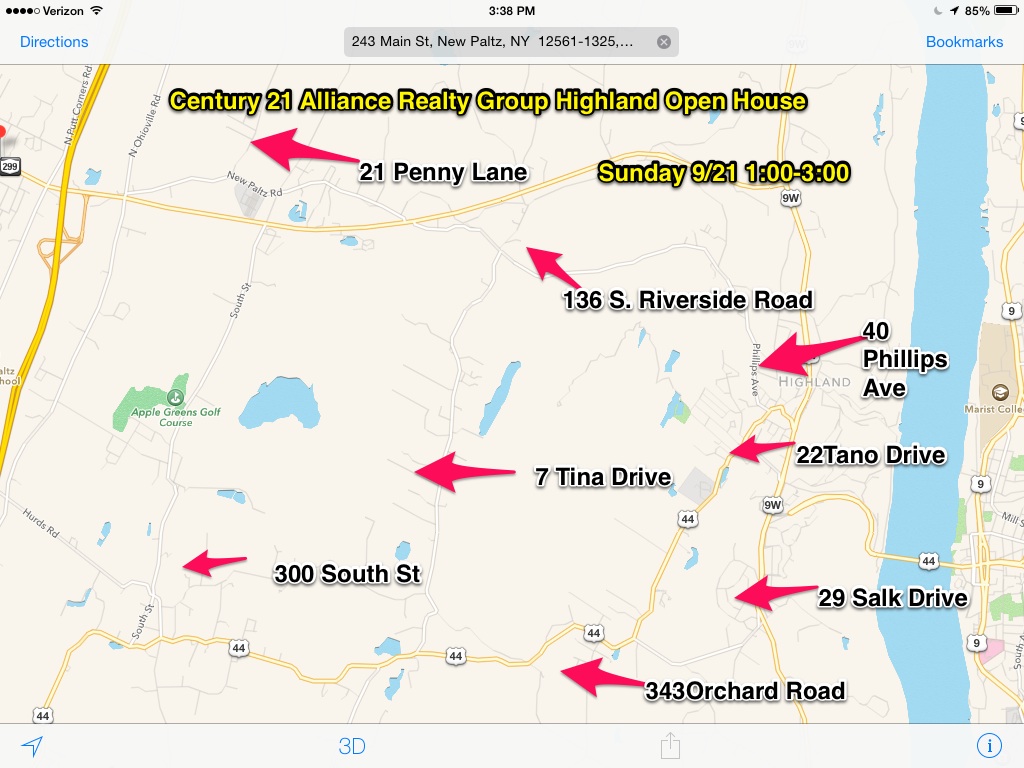 Welcome to Highland NY 12528
The western side of the Walkway over the Hudson, the Hudson Valley Rail Trail and Frannie Reese Park, Highland NY is the heart of the MidHudson Valley in Ulster County.
Century 21 Alliance Realty Group is bring a fresh perspective on real estate to the Hudson Valley, with local Ulster County agents ready to serve you. Come out and meet the Smarter, Bolder, Faster agents of Century 21 Alliance Realty Group this Sunday at our 8 open houses in Highland NY. See the incredible homes for sale and learn more about our area from agents who live here.
Open homes, Sunday 9/21/2014 are:
29 Salk Drive Highland NY 12528- hosted by Maryann Schultz
21 Penny Lane Highland NY 12528- hosted by Joe Cheira
7 Tina Drive Highland NY 12528- hosted by Juanita McMahon
22 Tano Drive Highland NY 12528- hosted by DomininckMartorana
136 South Riverside Road Highland NY 12528 hosted by Rob Page
343 Orchard Rosd Highland NY 12528- hosted by Barbara Carter
40 Phillips Ave Highland NY 12528- hosted by Shyam Patel
300 South St Highland NY 12528- hosted by Lisa Torquato