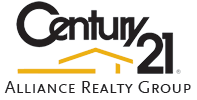 I love the MidHudson Valley. I am a lifelong resident of Ulster County. Everything about the area is part of who I am.
Working as a real estate agent in the area is more than a job for me. I get to introduce the area I love to those from out of the area, and share my passion for my home with others.
In April 2014 I made a change and joined Century 21 Alliance Realty Group. This is a brokerage based in Dutchess County. I met the broker, Joe Pettinella, through a mutual friend. I had heard about the genius partnership of Google and Century 21, early in the year. It intrigued me! I love marketing and the internet so this real estate franchise partnership with Google was exciting news for me. When I met Joe, I was impressed with his knowledge of real estate and appreciated the way he runs his brokerage.
Century 21 Alliance Realty Group is a Hudson Valley real estate brokerage. We have a strong group of agents and a great group that serves the Ulster County area in particular. My website NewPaltzRealEstate.com is Hudson Valley site. I have agents within our brokerage who help serve the people that come through the site and request information or services from us.
When you think of Hudson Valley Real Estate- think of Century 21 Alliance Realty Group. When you are looking for an agent that has local knowledge of each area within the Hudson Valley, call Century 21 Alliance Realty Group. No matter what area in the Hudson Valley, we at Century 21 Alliance Realty Group have a local expert in that area ready to serve you with personal, professional service!
As for me, you can rest assured that I am still in Ulster County, doing what I love the most sharing my passion for all that is the Hudson Valley!